Spencer Hendel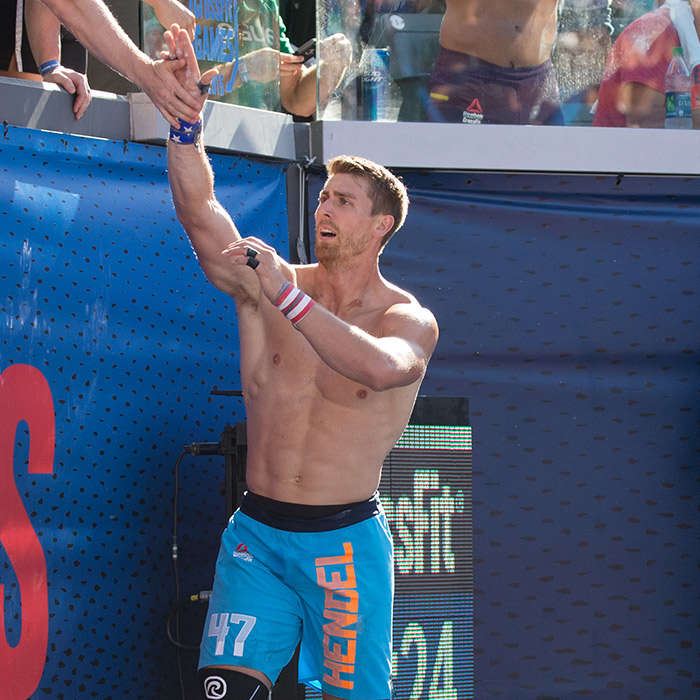 Six-Time CrossFit Games Athlete
Follow Spencer on Instagram:
@spec1414
Spencer was introduced to CrossFit in 2007, when he started coaching and training at his father's box in Charlotte, NC. Spencer reached his first CrossFit Games in 2009 and has returned five times, making him one of a handful of athletes to reach the Games six times. His most memorable moment came in 2015 when he won the final two individual events to finish in 5th place overall.
Spencer is one of a select few coaches who have had the opportunity to coach at Reebok CrossFit One, the on-campus box at Reebok's World Headquarters. He left Reebok in January 2013 to open his own box, Reebok CrossFit Medfield. He now lives in the town of Medfield with his wife Erin and their dog Roxy.
Not only is Spencer an elite athlete, he is also a seasoned trainer. He is on CrossFit HQ's seminar staff, where he teaches the CrossFit methodology to athletes and coaches around the world.
"I use three NF Sports supplements every day and I couldn't imagine going a day without them. NutiWhey, Creatine and Omega-3 fish oil are my trifecta of awesomeness! I have found that my body responds very well to these three products. Aiding in building muscle and recovery, these three products help push me to be the best version of myself. Thank you, NF Sports, for supporting me, my training and my way of life."